2018 Scotia Bank Charity Challenge will be held Saturday April 21st, 2018 - 5K and 10K & Sunday April 21st - 21K
Dear supporter of the Generations Foundation,
I'm raising funds for Generations Foundation through the 2018 Scotiabank Charity Challenge at the
Banque Scotia 5k/10k/21k de Montréal.
The Generations Foundation supplies over 8500
breakfasts daily, hot lunches and snacks
to needy Montreal kids in over
110 local schools and learning centers.
All funds raised will help ensure this very important
charitable work done by Generations Foundation
continues at the school level every day.
The Team fundraising goal for this event is $20,000 and I am hoping that you will continue to support me in achieving or surpassing this goal!
Please help support me by clicking on the link below to make a secure online donation:
https://secure.e2rm.com/registrant/FundraisingPage.aspx?registrationID=4034824&langPref=en-CA
Thank you for your continued support!
Mary Maraj
marymaraj@gmail.com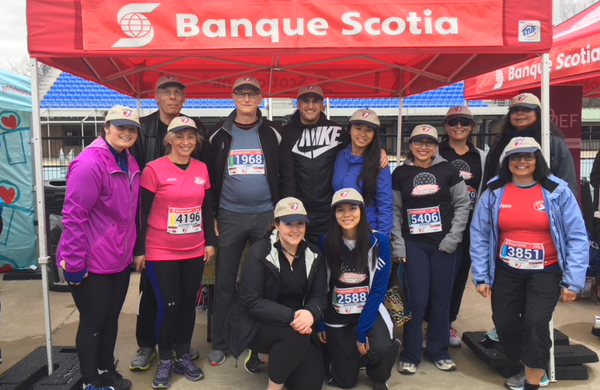 ---
Generations Foundation feeds over 8000 underprivileged children in 100 schools and learning centers in and around Montreal, including the West Island. For more information, call Generations Foundation 514.933-8585.
---
Help the kids, please click here to "Donate Here" or call (514) 933-8585 Fax (514)933-1855
Generations Foundation, C.P. Elysee 89023, Laval (Quebec) H7W 5K1
charity@generationsfoundation.com